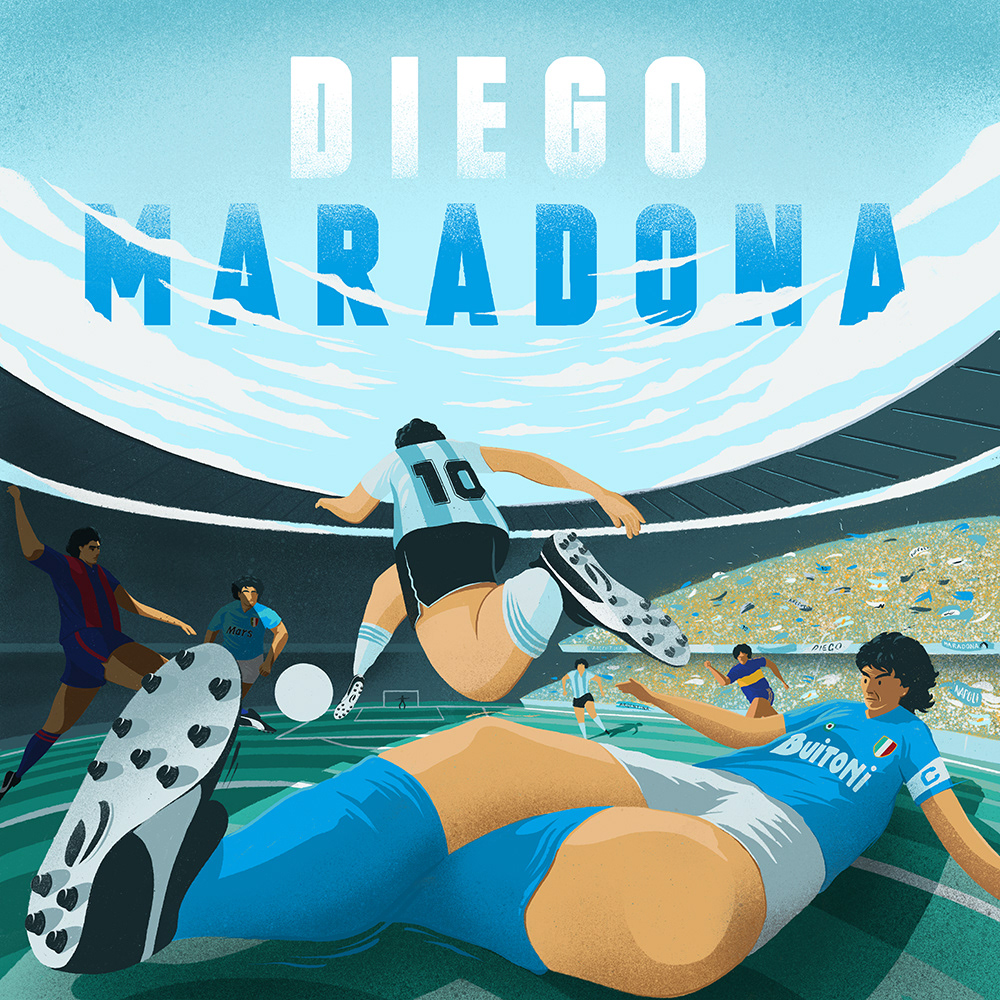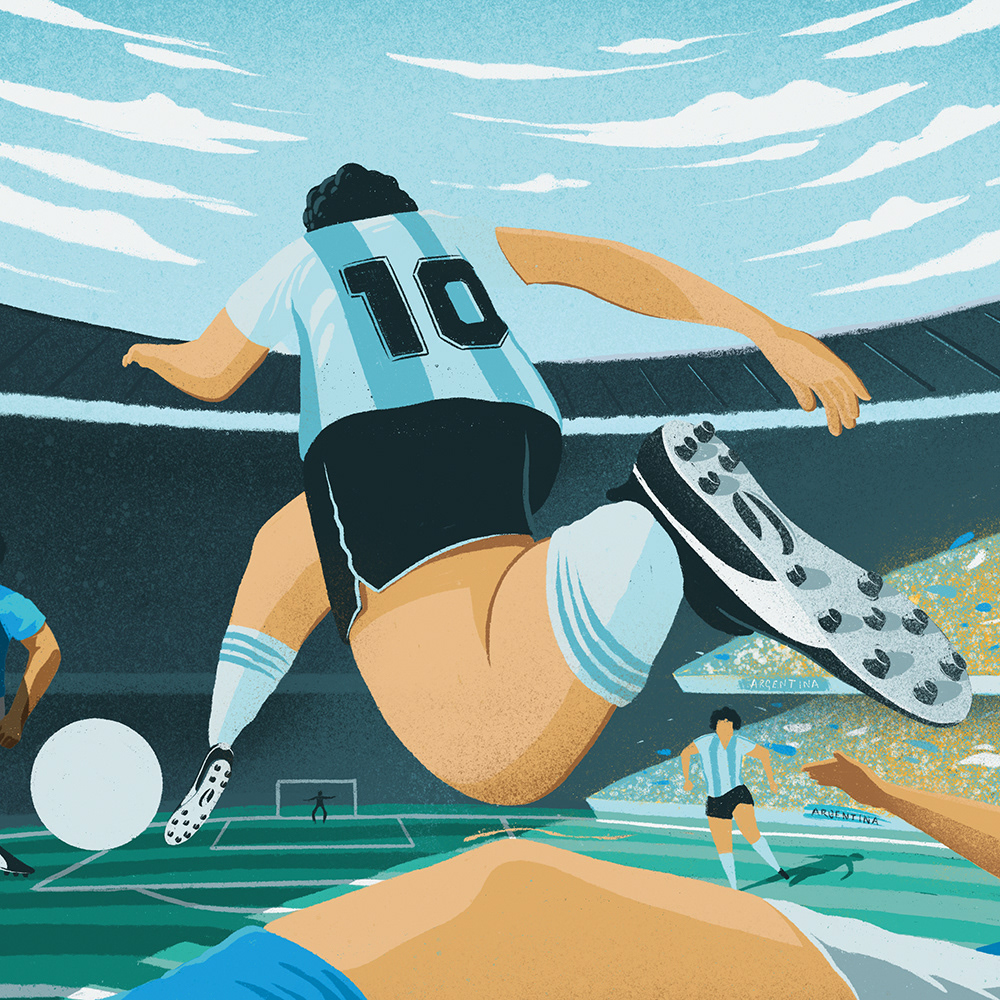 Initial rough sketch, working out composition.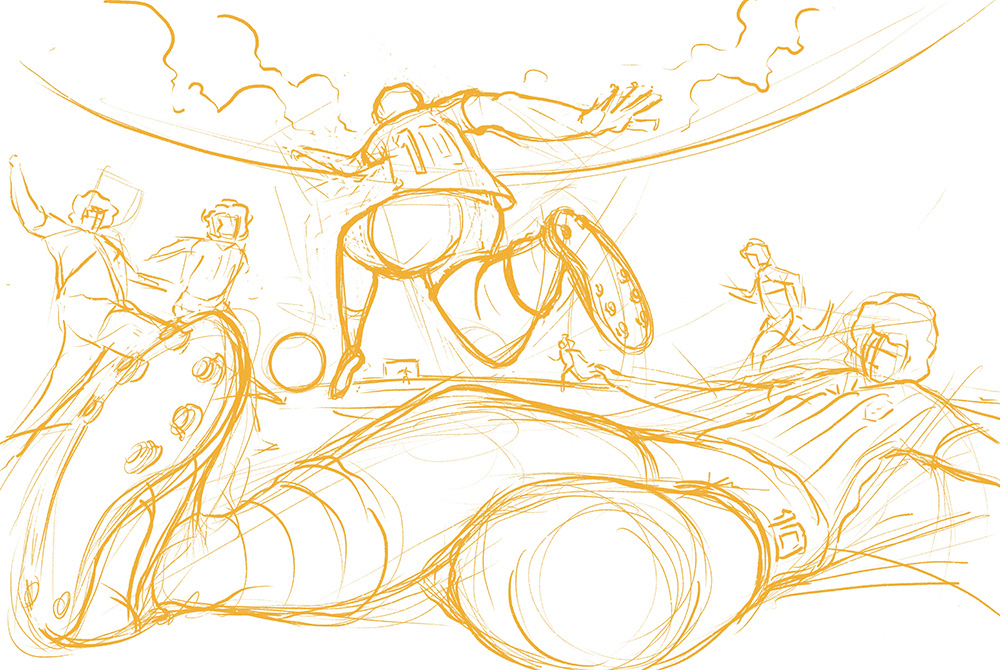 Diego vs Maradona
Following a viewing of the Asif Kapadia 
documentary 'Diego Maradona' I was 
inspired to produce an Illustration of the 
truly phenomenal footballing talent 
that was Diego Maradona. A hero and 
a villain throughout his career and sadly
casualty of his own success.