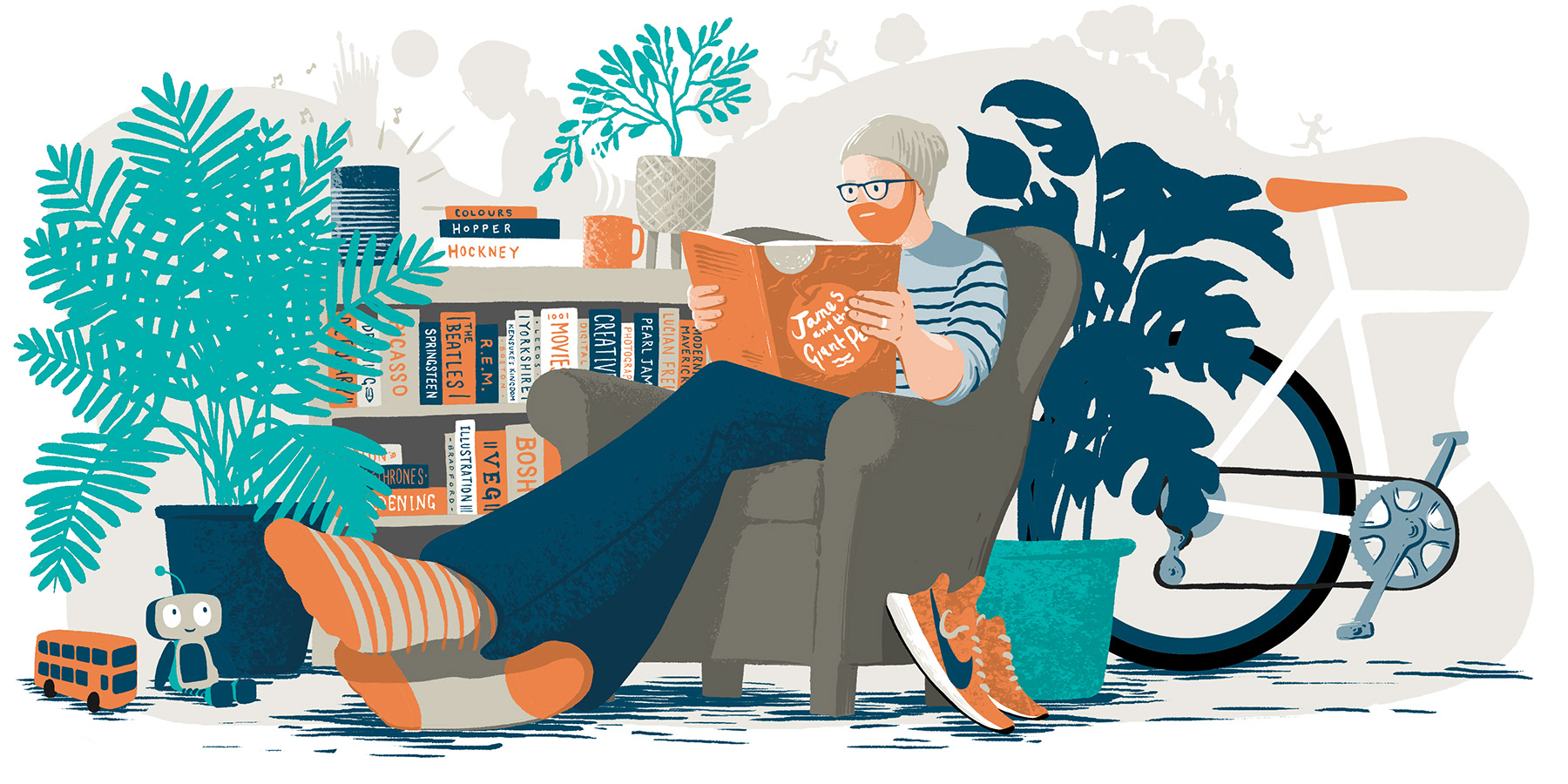 I'm an illustrator based on the outskirts of Leeds in the United Kingdom. Since graduating from Bradford Collage of Art and Design in 1997 with a degree in 
Design Communication I've worked for a number of Yorkshire's 
leading design and marketing agencies in various roles from digital artist to senior designer 
before going freelance full time in 2013 and focusing on illustration.
I like to play with a simple colourful palette creating imaginative, concept lead illustrations using mainly digital media. I've collaborated with agencies, 
art directors, designers and storytellers creating works for global brands such as adidas and Coca-Cola to publishers and charity organisations.
Keep up to date with latest commissions and personal projects by following me on Instagram. Please feel free to contact me directly regarding a commission, or if there's an illustration you have seen and would like permission to licence/use. Thanks for visiting and having a look around.

Phone: +44 (0) 7519 641275
Email: mark.frudd@markfrudd.com
adidas / Bowdoin College Magazine / Cincinnati Magazine / Equal Vision Records / 
Golley Slater / 
I The Mighty / 
LNER / Like The Wind Magazine 
/ 
Protein 
/ 
Runner's World Magazine / See Green / 
TBWA Dublin / 
The Shopper Agency / The Marketing Store / Transport For Ireland
AOI Images 33 / Decked / Mail Me Art / Secret 7" 2015 & 2018 / 
Artcrank London 2015 / Artcrank Bournemouth 2019  /