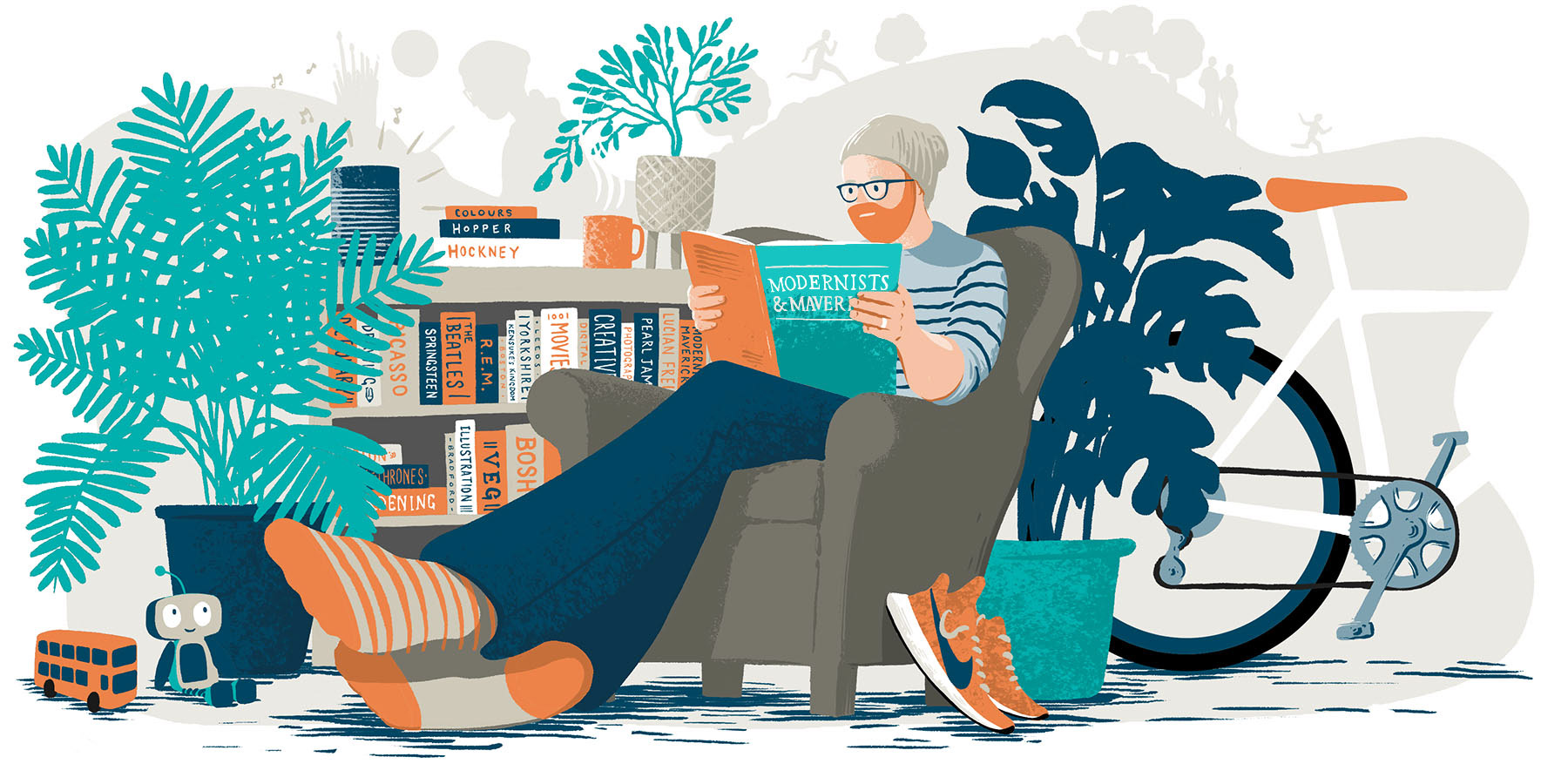 I'm an illustrator/artist based on the outskirts of Leeds...
I enjoy playing with a simple colourful palette creating imaginative, concept lead illustrations using mainly digital media. I've collaborated with agencies, art directors, designers and storytellers creating works for global brands such as adidas and Coca-Cola UK to publishers and charity organisations. 
You can keep up to date with latest commissions and personal projects by following me on
Instagram. 
adidas / Bowdoin College Magazine / Cincinnati Magazine / Equal Vision Records / 
Golley Slater / 
I The Mighty / LNER / Like The Wind Magazine / 
Protein 
/ 
Runner's World Magazine / See Green / 
TBWA Dublin / The Shopper Agency / The Marketing Store / Transport For Ireland
AOI Images 33 /  Decked  /  Mail Me Art  /  Secret 7" 2015, 2018 & 2020  / 
Artcrank London 2015  /  Artcrank Bournemouth 2019  /