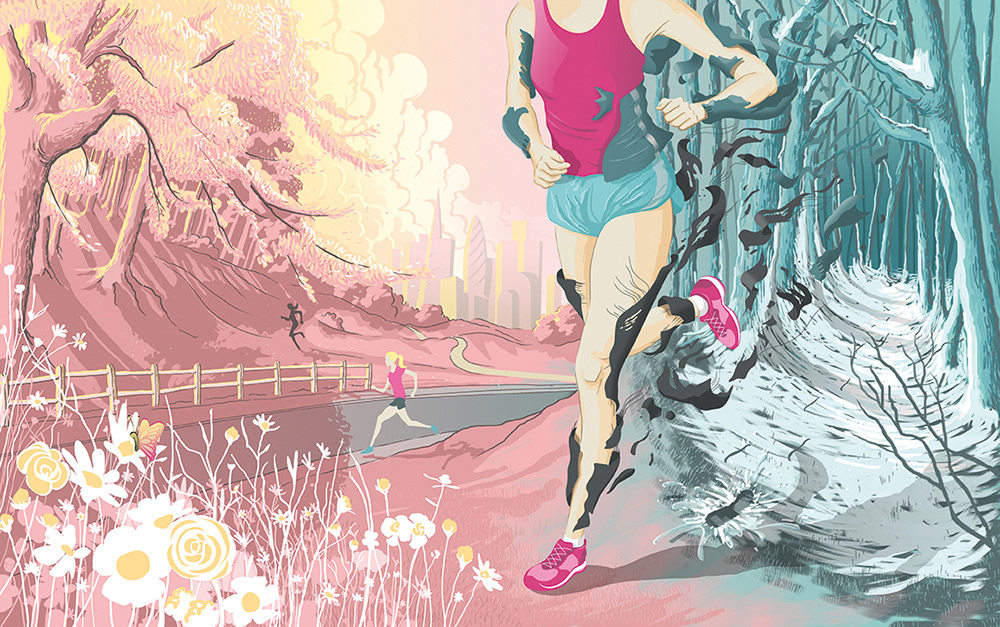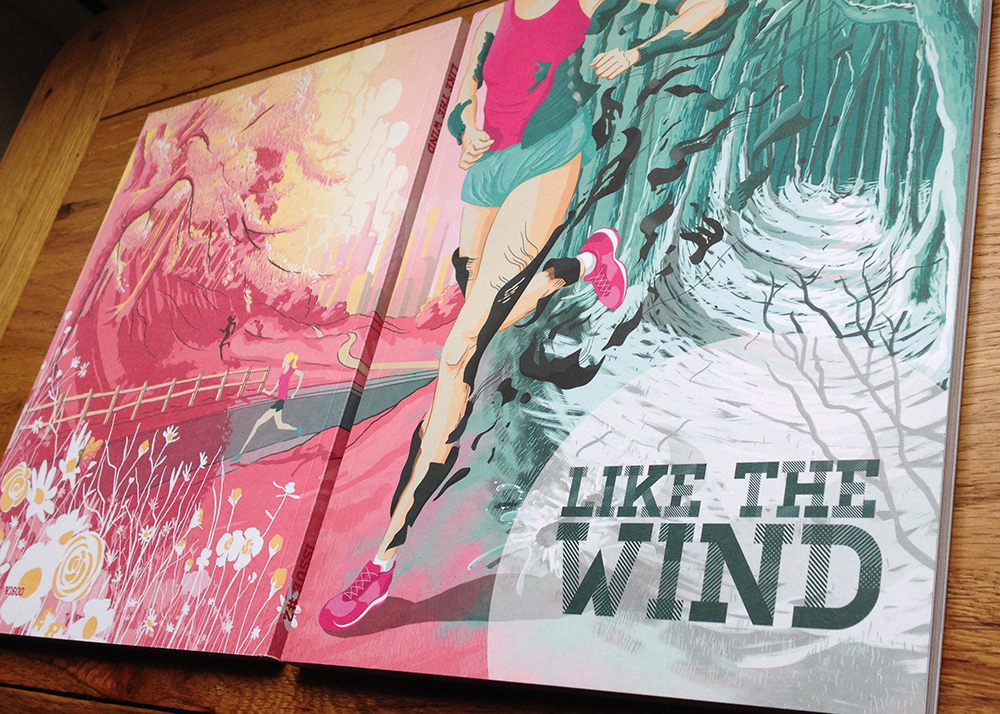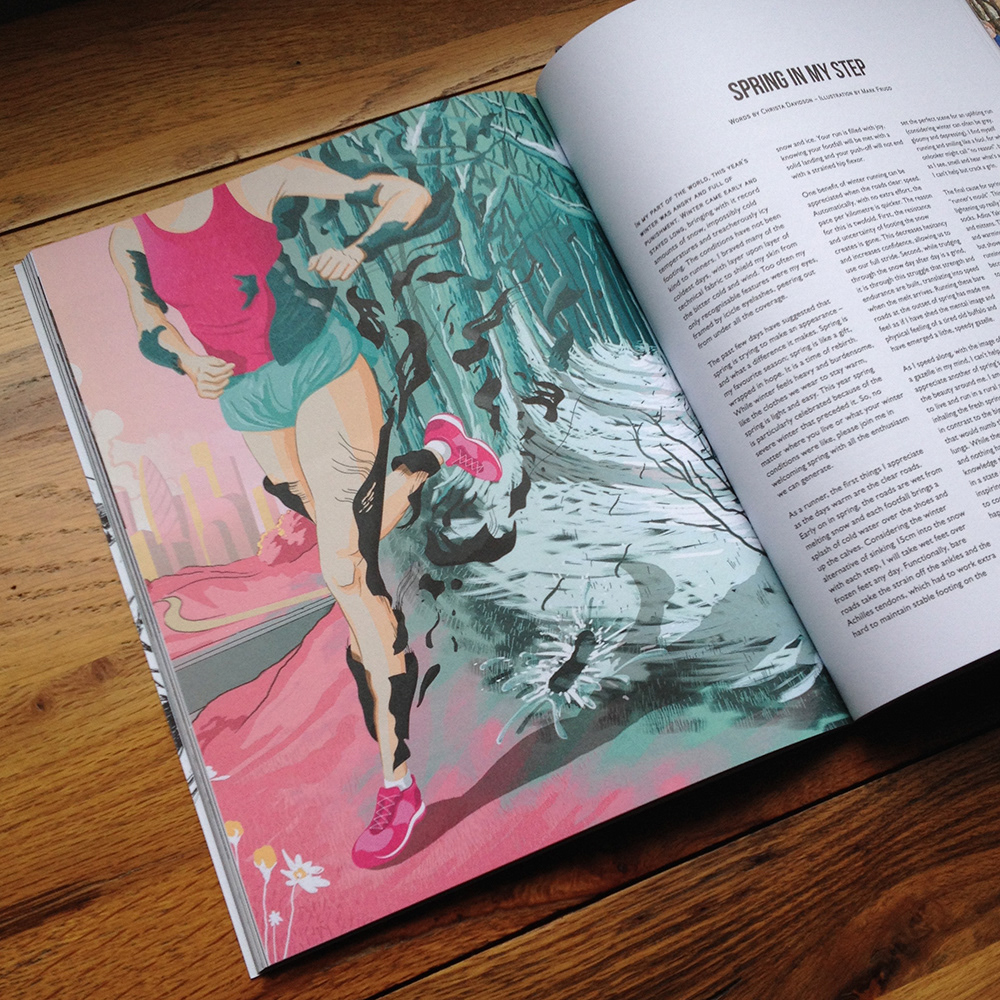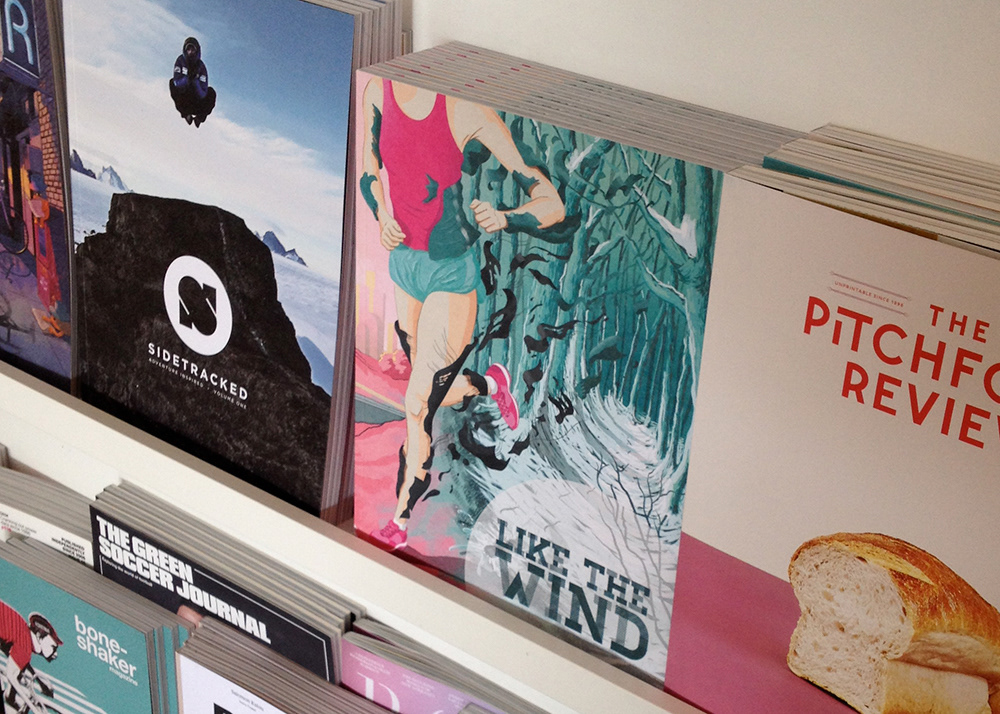 Spring in my Step / Like the Wind Magazine
Illustration for issue #2 of Like The Wind magazine. A not for profit running
magazine featuring a collection of inspirational stories about running,
from the track, trail and road. The above illustration accompanied a short
story by Christa Davidson titled 'Spring in my Step' and also featured on the cover.